Chances are, if you're in the Northeast, you already know that a huge snowstorm is shutting everything down. Winter storm Stella, as it's known, is sweeping through the region with up to 18 inches of snow and New York State, at least, is under a state of emergency.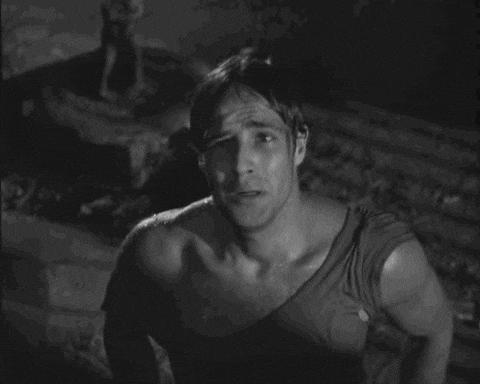 So if you're working from home — preferably in your pajamas— during the storm, you might just be tempted to settle in, make some tea, and log off your email while conveniently "forgetting" to answer messages.
Here's some advice: don't.
Even if your kids bound into the room during your video conference call, or they want you to join them outside to build a snowman, it is possible to cross a lot off your work to-do list when you're snowed in during the work week. Here's how.
Productivity increases in bad weather
If you think all you'll want to do is go outside instead of working during a blizzard, don't fret: scientific evidence suggests that may not be the case.
A 2014 study published in the Journal of Applied Psychology found that bad weather makes us more focused: "…the positive effects of bad weather on worker productivity stem from the likelihood that people may be cognitively distracted by the attractive outdoor options available to them on good weather days. Consequently, workers will be less distracted and more focused on bad weather days, when such outdoor options do not exist, and therefore will perform their tasks more effectively."
The study was about sunny and rainy days — but even if you love the snow more than a sunny day, you might not be as distracted by the falling flakes as you think.
How your employer chooses to handle time off in the snow is up to them, but there is dialogue surrounding what's allowed, according to U.S. News and World Report. You can make a case to stay home if it's too dangerous to commute.
Stay in hourly communication
This is basic but it's surprising how often it breaks down: Make sure you're able to contact your work team if necessary, with strong wi-fi and working phone lines.
Check in with your boss and coworkers more often than you would in the office to make sure you have a clear, defined sense of what's due. When you can't see your colleagues, you may miss a lot of the usual handoffs.
Even better, set up a video conference call for a quick check-in early so that the day doesn't derail.  You don't need fancy video-conferencing software on your laptop at home; Skype or Google Hangouts get everyone on the same page.
Set ground rules against distractions
Working from home during a snow day is just as fraught with potential time-wasters as being in the office: colleagues may not interrupt you, but you have the internet, the kitchen and unfettered access to Netflix.
The key: setting boundaries on what is work time and what is break time or leisure time.
One remote business owner told The Guardian how she set up her day; it may work for you even if you work for someone else.
"In the beginning I had to be really blunt and say 'This is my working day. I'm happy to chat with you after six, but between nine and six I'm at work,'" Karen said. 
Work in the right space
At home, our work space is often not as defined as it is in the office. Friends of ours have used kitchen counters, dining tables, couches and even have worked from bed.
Define a space that means only "work" when you see it. It can be small, but it should have all the tools you need and it should be clear and free of books, toys, stray video-game controllers and other random distractions.
"You have to have an organized space in your home so that you can work in that space with limited distractions," Paul McDonald, senior executive director of Robert Half International told Glassdoor. 
You may be inspired by some aspects of what scientific research suggests would be the ideal office: rounded furniture and lots of plants.
You can also peruse Pinterest for home-office ideas — but beware, it can be addictive, and downright dangerous if it inspires you to do some online furniture shopping.
Make time to play
The great part about working from home: no commute, which gives you more time.
Use that time to make sure you take breaks, just as you should at the office.
Breaks are the scientifically-backed way to work better: they make you more focused, more creative, and even improve your brain's ability to retain information.
So take a breather every hour. And once you've taken care of all your work responsibilities, shut off your work laptop and get back to what you actually want to be doing.
Snow days can be opportunities for creating at home what the Danish call hygge: cozy. If anyone has experience with snow days, it's the Danes.
"Danes created hygge because they were trying to survive boredom, cold, dark and sameness and the undefinable feeling of hygge was a way for them to find moments to celebrate or acknowledge and to break up the day, months or years," Hygge House blogger Alex Beauchamp writes.
What that means for you: make time for cozy and fun activities. Bake those cookies, watch those movies and finally head outside. You might still be able to build that snowman, and show up to work refreshed the next day.