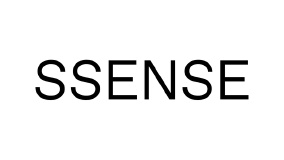 Product Manager
Rue Chabanel O, Montréal, QC, Canada
Employees can work remotely
Full-time
Company Description
SSENSE, pronounced [es-uhns], is a Montreal-based fashion platform with global reach. Founded in 2003, SSENSE is pacing the vanguard of directional retail with a mix of luxury, streetwear, and avant-garde labels. We produce industry-leading original content and take pride in building our own technology solutions and systems from scratch. Our field of focus has grown beyond that of a typical e-commerce entity as we explore the nexus of content, commerce, and culture.
Currently serving 150 countries, generating an average of 76 million monthly page views, and achieving high double digit annual growth since inception, SSENSE is becoming a cultural protagonist in its own right.
Job Description
Reporting to the Director, Product Management, the Product Managers are responsible for defining the product vision and driving the success of the product area they oversee. Acting as the heart, mind, and voice of our customers, Product Managers partner with our team of engineers and designers, along with key decision-makers across business units to lead the execution of all product initiatives and ensure that SSENSE delivers a world-class shopping experience.
RESPONSIBILITIES
Oversee a set of digital products and define the vision and strategy for the designated Product area
Serve as a Product evangelist, thought leader, and subject matter expert internally and externally
Conduct customer research and competitive benchmarks to identify major product opportunities
Funnel product and feature ideas from relevant business teams and actively manage the product backlog
Lead the end-to-end implementation of agreed-upon products and features, working closely with business owners, engineers and designers
Define success metrics and conduct post-mortems on every initiative to develop a knowledge base of best practices and key learnings
Manage and provide visibility to senior leadership on the product roadmap
Stay abreast of the latest trends in technology, e-commerce, retail, and fashion
Qualifications
Bachelor's degree in Computer Science, Engineering, or a related field, Master's degree an asset
A minimum of 3 years of relevant work experience, developing software / internet products and technologies (e.g. Retail, Mobile, POS technology), prior Retail or e-Commerce experience preferred
Experience working within an Agile environment
Experience with machine learning, artificial intelligence and/or augmented reality, an asset
French language skills is an additional asset.